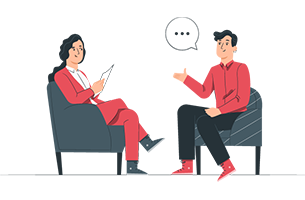 Get Out That Notebook Because These Industry Interviews Will Blow Your Mind!
Get First Hand Major Advise From More Than 25 Pros!
Interview Samples:
The Art of Booking Series with Shandon Youngclaus – An 11-Part Series talking about all of the traits for Consistently Working Actors.
Interview with Photographer Collin Stark – Amy speaks to Head Shot Photographer Collin Stark to discuss all aspects of the shooting a great photo session.  Collin explains why you should LET LIFE FUEL YOUR PHOTOS.
Judy Kain – Meet Judy Kain, The Guru Commercial Coach! She's here to teach you How To Book Commercials! 
Steven Le Vine

– Publicist Steven Le Vine, President of GrapeVine Public Relations, talks about when you should hire a publicist and the importance of publicity.

Carolyne Barry –

The Late Carolyne Barry was

 one of the most respected experts on Commercial Technique in Los Angeles. With decades of experience, she knew everything there is to know about getting work as a commercial actor. This Interview has a ton of information. Get ready to take notes!
AND MANY MORE…
Have you ever wondered what goes into developing your own podcast?
"Audrey Helps Actors" is exactly what it sounds like! Every episode Audrey invites someone from the business to chat about everything from advice for auditions and getting a new agent, to the nitty-gritty of exploring different theatrical markets and information about how you can better use your union.  Audrey just got too many requests for coffee so she decided to start a podcast and give you all some knowledge at once instead of jacking her system full of caffeine.
Today, Amy turns the tables to interview Audrey. Come listen as Audrey shares the insider secrets of how to begin podcasting and become a successful podcaster…. being invested in the subject you discuss, editing content vs sharing entire show, importance of acknowledging listeners and advertisers, best formats for posting content, monetizing, and much much more.
Want to hear more from Audrey… go to https://www.audreyhelpsactors.com/
Take Advantage of A Free Week on The Actor's Toolbox
GET IN THE GAME AND START BOOKING