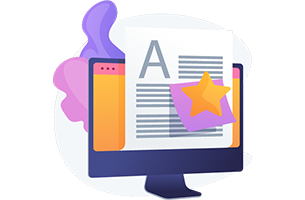 These Articles Cover Acting As A Business, and Provide Great Marketing Strategies and Inspirational Messages To Keep You Going And On Track!
Don't waste time searching for them online! We've compiled over 60 for you that cover tons of topics!
Article Samples:
Don't Be Stupid – Actors do a lot of dumb things. This article is a brief kick-in-the-pants that wakes you up to some of the stupid stuff you might not even know you're doing.
3 Easy Ways To Market – This article addresses the need to network and how to do it without feeling like you're being smarmy or creepy. Network with ease!
Consistency Cures Anxiety –

Choosing acting as a career choice can prove to be a bit stressful at times. It's easy to get stressed and anxious about your career. However, there is a cure.

Who's Who On The Crew

– One of the factors that distinguish a newbie actor from a professional is their lack of familiarity with the crew. Creating scripted content for film and television takes a small village made up of various creative, technical, and economical talents. In this article, learn who's who on the crew.

10 Requirements for Consistently Working Actors

– Have you ever wondered why some actors are working more than others?  The question you should really be asking yourself is, "Am I doing everything in my power to put my best foot forward?" 

AND MANY MORE…
YOU ARE A SUCCESS WHEN YOU HAVE PURPOSE
By Amy Lyndon
I don't know about you, but I am relinquishing my self-proclaimed title that I gave to myself as "The Most Known Unknown Person I Know." Even though that title in the past had given me the impetus to succeed and push forward, today I'd rather be motivated by the joy I feel when I see the light bulbs go off in the faces of each of my students when they realize how to be better at what they love to do.
That's what I like to call, "Purpose."
You're probably asking yourself, "Why did Amy feel like a complete unknown?" Well, I gotta say, it came from always just missing "it."
Let's start with being too old for "90210" (the original), too young for "30-Something" and just plain not being in the right place at the right time. Or maybe I wasn't focused enough and I was busy putting my energy into everything else that wasn't what I truly loved.
Then there's that one SOB Casting Director that told my Personal Manager at the time, "Amy Lyndon would never star in a show on NBC." Yeah. That one hurt for a very long time. Can you relate to something that someone said to you that just sticks on you? Well, that one stuck on me like crazy glue for many many years.
Maybe I was never skinny enough or pretty enough or tall enough to be a star. Maybe I always came in second to someone with more credits, or a star name or maybe I just never chose to sleep with the people who said that they would do something for me.
Either way, the stigma of missing "it" and feeling the constant feeling of being not good enough pulsated through my veins on a daily basis.
Why am I telling you this? Because I am you and I understand what it's like out there in an industry that only takes notice when you've created popularity for yourself. Then you're relevant.
I'm not bitchin' – I'm just sayin'
There comes a time when you need to live in your purpose and joy. The time is now. No more suffering of any kind. And if it's Acting or whatever you chose to do or be, stop looking for the validation and success from what others see as success.
You are a success when you have purpose. And that purpose comes from a healthy place.
Amy Lyndon – CEO The Lyndon Technique
http://thelyndontechnique.com


Celebrity Booking Coach Amy Lyndon, author of the world-famous The Lyndon Technique: The 15 Guideline Map To Booking is Hollywood's most renowned secret weapon. Here's a short list of Actors indebted to Amy and The Lyndon Technique for playing a large part in their success. Emmy Award Winner Christel Khalil ("The Young and the Restless"), Imagen Award Winner Carlos Pratts ("McFarland, USA"), Adam Brody ("The OC"), Nadine Velazquez ("SIX"), Raini Rodriguez ("Austin and Ally") Hosea Chanchez ("The Game"), Olivia Stuck ("Kirby Buckets"), Lauren Taylor ("Best Friends Whenever"), Paris Berelc ("Alexa & Katie") and Chris D'Elia ("Undateable").
Take Advantage of A Free Week on The Actor's Toolbox
GET IN THE GAME AND START BOOKING